HATS OFF TO SPRING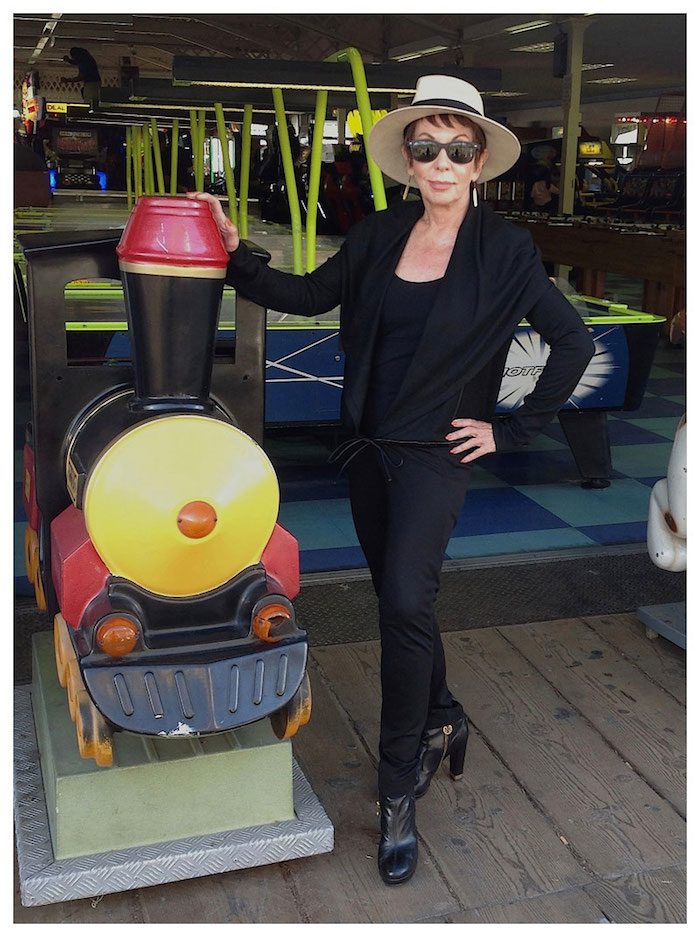 A sunny day at Santa Monica Pier is a good excuse to wear a hat, but a great hat really needs no excuse. I love the look.
Besides the practical "save the skin" necessity of a hat, this is one accessory that can make a basic outfit appear a bit more polished.
I purchased this hat at Fred Segal in Santa Monica last year for a holiday my daughter and I were taking to Ibiza. At $250, I considered it an investment and even splurged for a hat box to transport it in. It's a great neutral and I tend to wear it with everything.
However there are more inexpensive, stylish options as well. I was invited to a hat party on Easter Sunday and went on a last minute shopping spree for the event.  My search for the right hat ended at Target where I discovered a big, floppy, dramatic black hat for a very reasonable $19.00.  An exciting find and a great addition to my summer wardrobe.