LEATHER POWER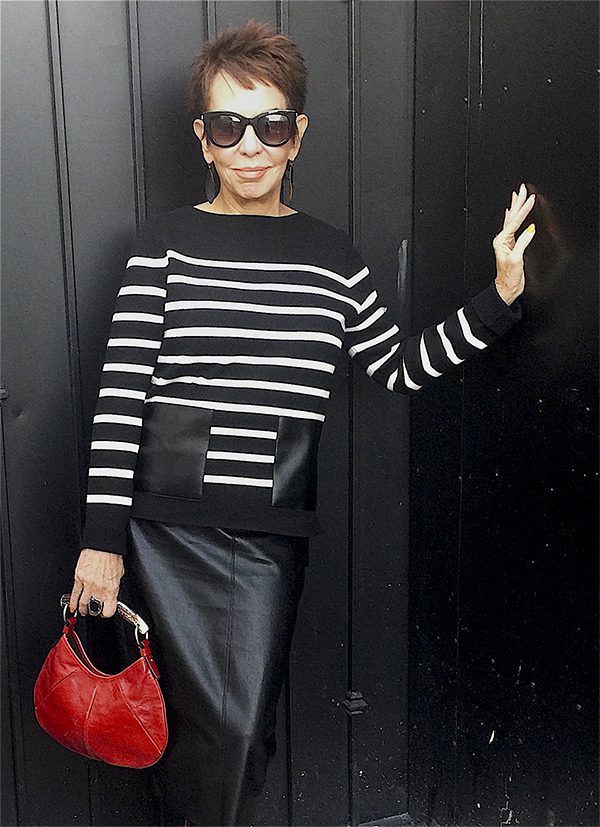 As you probably know, I've been on a crusade to abolish the idea that mature women need to dress in an "age appropriate" way. It's ageist nonsense, and something that we really no longer need to adhere to. As mature women, we have earned the right to make our own rules. Why should we follow someone else's idea about what we should and should not be wearing? Fashion has changed. There used to be a very specific rule book that outlined which styles were "in" and "out" each season. That has disappeared to a great extent. Trends still come and go, but they have ceased to be the "fashion gospel" that they once were. The rules outlined every season by Vogue no longer dictate what everyone is wearing. We incorporate trends into our wardrobes, or we don't, but the rise of individualism has changed fashion, and opened the door for a more individual form of self-expression. I think it's fantastic and mature fashionistas should embrace that change.
So. Leather! That has been an item at the very top of the no-no list for older women for as long as I can remember. However, that was then and this is now. Let me assure you that leather is timeless and can be worn by absolutely everyone! Iris Apfel, age 93, wore a stunning pair of red, studded leather trousers to an opening last season, and the fashion world went cuckoo over them. They were that cool and she wore them impeccably. So, if we needed proof that leather is not reserved exclusively for the young, there you have it!
I think the secret to wearing leather in a sophisticated way is being aware of the cut and styling it with a bit of restraint. Perhaps at a certain point, we should consider trading in the black leather motorcycle jacket for a fitted jacket, trench coat or blazer. Instead of the leather micro mini skirt, investing in an elegant leather trouser or pencil skirt. Certain styles in leather have the potential to look cheap and unsophisticated once one has reached the age of 30, so I think t's best to leave those really trendy looks to the kids. It's important to remember that leather is an edgy look, so keeping it simple is always going to be the most elegant way to style it. Less is more….unless you are jumping on your Harley for the day. Then, go head to toe, ladies!
~ Dorrie
Senior Style Bible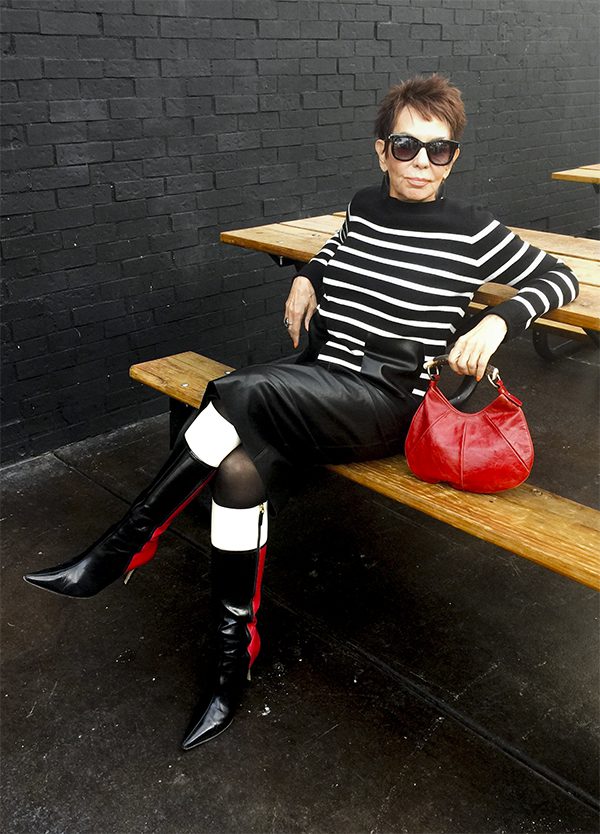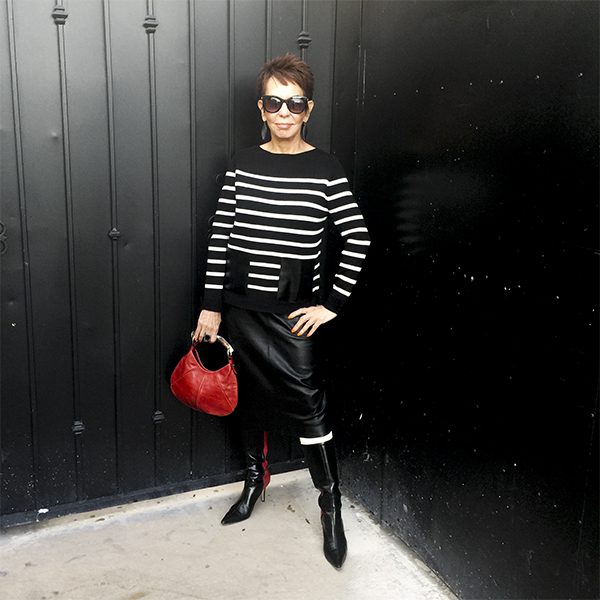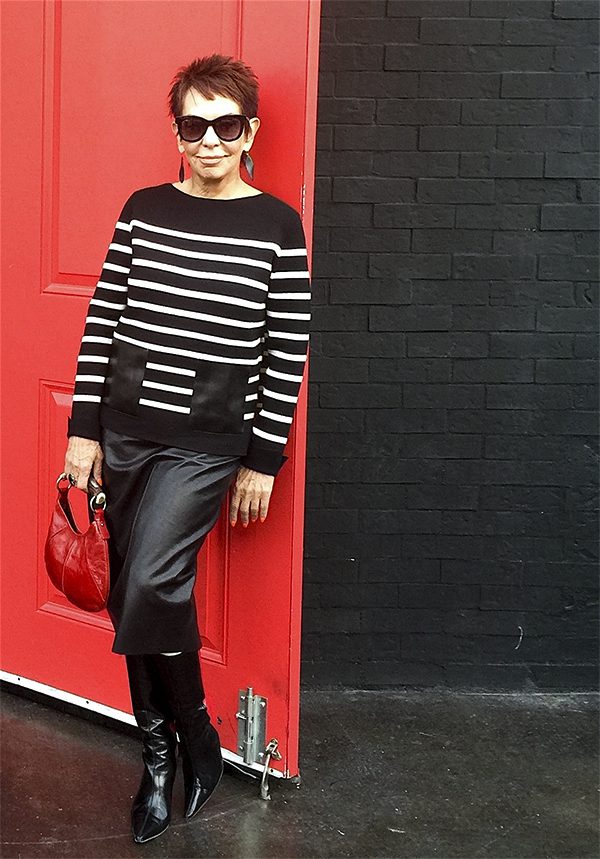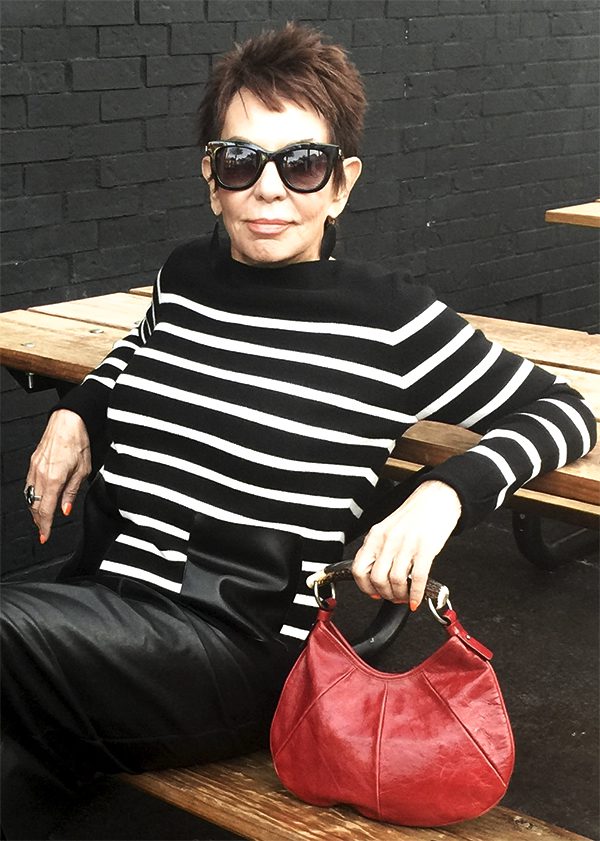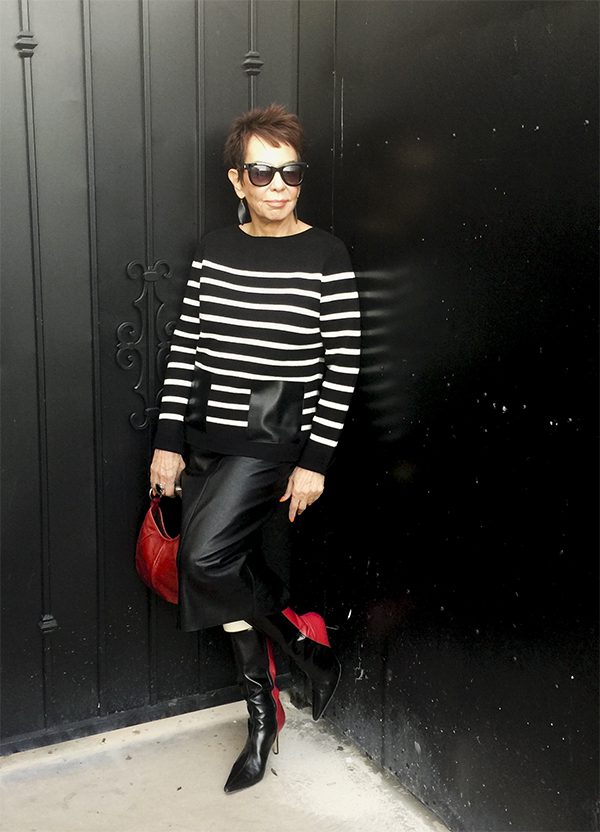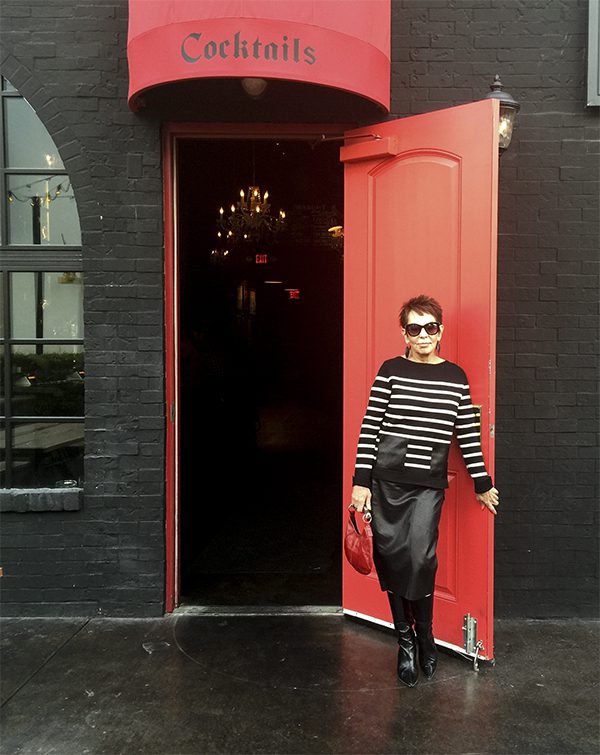 Ring: Vintage