RED ALERT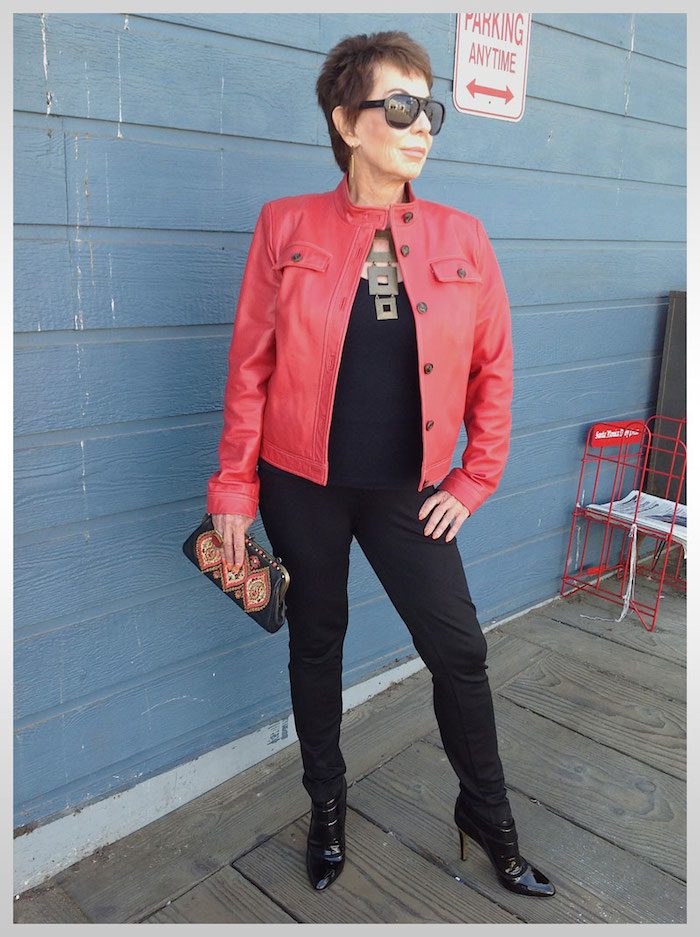 While a leather jacket is an investment piece that belongs in your wardrobe, a RED leather jacket is a statement piece that gets more than a second look.This red Cole Haan jacket was purchased over fifteen years ago and adds a bit of pizzazz to my basic black outfits. Leather jackets really never go out of style and are always worth investing in as part of your staple wardrobe. If red is too much of a statement, then go for a neutral color instead.
I've paired the jacket with two key pieces from my wardrobe; black skinny pants by Helmut Lang and a black cashmere shell by Donna Karen.  The black and red clutch bag by Isabella Fiore pulls it all together, along with my favorite black patent leather shoe boots by Jimmy Choo.
To finish the look, I added a bit of "wow factor" by incorporating a statement piece of jewelry. The necklace is by Lara Bohnic and the earrings are by Armani.  I finished the outfit off with sunglasses by Tom Ford and bright red nails.